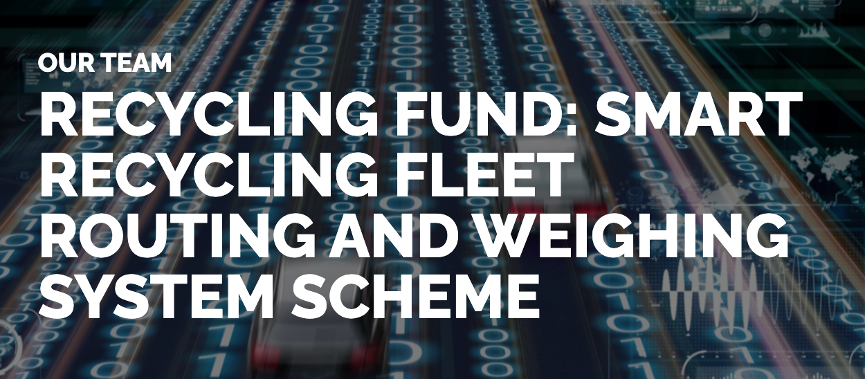 OUR TEAM


About Recycling Fund

The Government issued in May 2013 the "Hong Kong Blueprint for Sustainable Use of Resources 2013-2022" , setting out a comprehensive strategy to reduce waste and increase recovery and recycling. Effective and sustainable recycling operations are an essential component in our waste management system. In support of the sustainable development of the recycling industry, the Chief Executive announced in his 2014 Policy Address that $1 billion has been earmarked for setting up a Recycling Fund. With the approval of funding by the Finance Committee of the Legislative Council in July, 2015, the Recycling Fund was launched in Oct 2015.

The Recycling Fund comprises two parts, namely the Enterprise Support Programme (ESP) and Industry Support Programme (ISP). The former provides funding support for individual Hong Kong enterprises to upgrade and expand their waste recycling operations in Hong Kong. The latter provides funding support for non-profit distributing organisations (NPOs), such as professional bodies, trade and industry organisations, research institutes and other industrial support organisations registered in Hong Kong to undertake non-profit making projects which can assist the local recycling industry in general or in specific sectors in enhancing their operational standards and productivity. The Government has engaged the Hong Kong Productivity Council (HKPC) to be the Implementation Partner as well as the Secretariat for the Recycling Fund to assist in the development, promotion, management, operation and monitoring of the recycling fund activities.
About Smart City Consortium (SCC)

Smart City Consortium (SCC) is formed by a group of professionals from different corporations and organizations to provide opinions and suggestions to the Government for formulating related policies and standards in the development of Hong Kong as a world-class smart city. We encourage worldwide collaboration with different stakeholders to create the right ecosystem which fosters innovation and sustainable economic growth for Hong Kong.

With the rapid development of the internet, Information and Communication Technologies (ICT) have become omnipresent in our daily lives. The Smart City concept involves using ICT as a core consideration in urban planning and management. The goal of a Smart City is to enhance the quality of life enjoyed by all residents through using ICT to improve the efficiency of social services.

The Smart City concept embodies a focus on ICT, covers almost every aspect of society and daily life. According to Boyd Cohen, an internationally renowned urban strategist, Smart City consists of 6 major components, namely Smart Economy, Smart Environment, Smart People, Smart Mobility, Smart Living and Smart Government.

In recent years many countries have been devoted significant resources to developing Smart Cities. In Hong Kong, the 2016 Policy Address announced that the Innovation & Technology Bureau (ITB) will study the development of a "Smart City" in collaboration with research institutions, public and private organizations. The Policy Address stated that ITB will then formulate a digital framework and standards for the development of Hong Kong as a Smart City.

In view of this, the Smart City Consortium (SCC) was set up to share our expertise, advice and views in collaboration with other professional bodies to assist the Government in building a Smart City.
About Hong Kong Quality Assurance Agency

Established in 1989 as a non-profit-distributing organisation by the Hong Kong Government, Hong Kong Quality Assurance Agency (HKQAA) helps industry and commerce in the development of quality, environmental, safety, hygiene, social and other management systems. The professionals in HKQAA possess a wide range of international and industrial knowledge and experience to provide the market with a full spectrum of conformity assessment services.

Through knowledge sharing and technology transfer, HKQAA helps enterprises enhance their management performance and competitiveness so as to benefit the community as a whole.
"Any opinions, findings, conclusions or recommendations expressed in this material/ event do not reflect the views of the Government of the Hong Kong Special Administrative Region, the Advisory Committee on Recycling Fund or the Recycling Fund Secretariat.
本資料/活動所表達的任何意見、發現、結論或建議,並不代表香港特別行政區政府、回收基金諮詢委員會或回收基金秘書處的意見。"
Copyright © 2021 Smart City Consortium (SCC) All Rights Reserved.